Don't Know Where to Start?
Our TME Coaches can help you develop an action plan for how to best utilize the resources on this website. Just complete the TME Plan Questionnaire and our Coaches will contact you with advice and insight on how you should move forward. Click below to learn more.
Contact a TME Student Mentors
Interested in a particular major? Who better to contact than a current student in that major? TME Mentors are UConn students from the various majors at the University. They use their own experiences to give interested students an idea of what their program entails.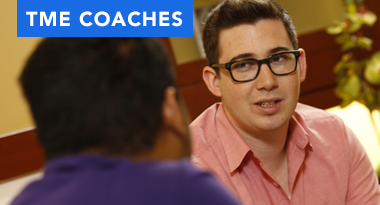 Meet with a TME Coach
TME Coaches are professionals who are here to assist you throughout your major exploration journey. They are well-versed in all UConn majors and provide great advice, insight, and support. Having a conversation with a TME Coach is the best way to start exploring!